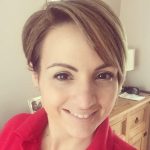 Heart Attack vs Cardiac Arrest
When running courses or fundraising, one question comes up may times, that is "are heart attacks the same as cardiac arrest?" the simple answer to this is no.
They both are reasons to dial 999 and get emergency medical attention, however both have very different presentations.

Heart Attack
The formal name for a heart attack is myocardial infarction, this defined by NHS UK (2016) is when the supply of blood to the heart is blocked. The causes of the blockage include a blood clot or a build-up of plaque, therefore a Heart Attack is problem with plumbing causing death to the heart muscle.
According the British Heart Foundation there are approximately 200,000 hospital visits due to heart attacks every year in the UK
The symptoms that you may experience include:
Shortness of Breath
Pain in the chest, radiating into the shoulder and Jaw
You may even feel sweaty and clammy or Sick.
You will still be conscious
If you don't seek medical attention, the blockage in your artery will cause the muscle to die as there is a lack of oxygen trying to circulate.
It is important to note that if left untreated a Heart Attack will lead to a Cardiac Arrest.

Cardiac Arrest
A Cardiac Arrest is a medical emergency and medical help should be sought immediately by dialling 999. It can happen without warning, it happens when the hearts electrical function get interfered with. It causes an irregular heartbeat and the heart cannot pump blood efficiently around the body, therefore the person will lose consciousness with no pulse, without immediate intervention the person suffering a cardiac arrest will die within minutes.
According the British Heart Foundation (2018) there are more than 30,000 out of hospital cardiac arrests, the survival rate is 1 in 10.
There are NO defined symptoms for a cardiac arrest.
The person will NOT be conscious
The Person will be UNRESPONSIVE
The person will have ABNORMAL Breathing or will NOT be breathing at all.
Early CPR and Defibrillation should be started immediately. If you have someone with you, send them for help and ensure they understand to come back to you to report that they dialled 999 or sought help from other bystanders.
Knowledge, skill and confidence in starting CPR will make the difference to the person's life. According to the Resuscitation Council UK bystander CPR and use of AED (defibrillator) doubles the chances of survival.
[embedyt] https://www.youtube.com/watch?v=rXLeAGDW-Y8[/embedyt]
References
American Heart Association (2016) Heart Attack or Sudden Cardiac Arrest: How Are They Different?http://www.heart.org/HEARTORG/Conditions/HeartAttack/AboutHeartAttacks/Heart-Attack-or-Sudden-Cardiac-Arrest-How-Are-They-Different_UCM_440804_Article.jsp#.Wqp9YfnFLIU
NHS UK (2016) Heart Attack https://www.nhs.uk/conditions/Heart-attack/#complications-of-a-heart-attack
Resuscitation Council UK (2015) Consensus Paper on Out-of-Hospital Cardiac Arrest in England,
Resuscitation Council UK Adult Basic Life support (2015) https://www.resus.org.uk/resuscitation-guidelines/adult-basic-life-support-and-automated-external-defibrillation/#aed
British Heart Foundation Cardiac Arrest https://www.bhf.org.uk/heart-health/conditions/cardiac-arrest