Crowborough Community First Responders involved with launch of
International Community First Responder Day at Bletchley Park
Crowborough CFR Team Leader, Nicki Pointer alongside Leigh Westwood (SCFRTL) and Bloss Spink attended an event held at Bletchley Park, the 'Home of the Codebreakers' in Milton Keynes on 28 October 2019.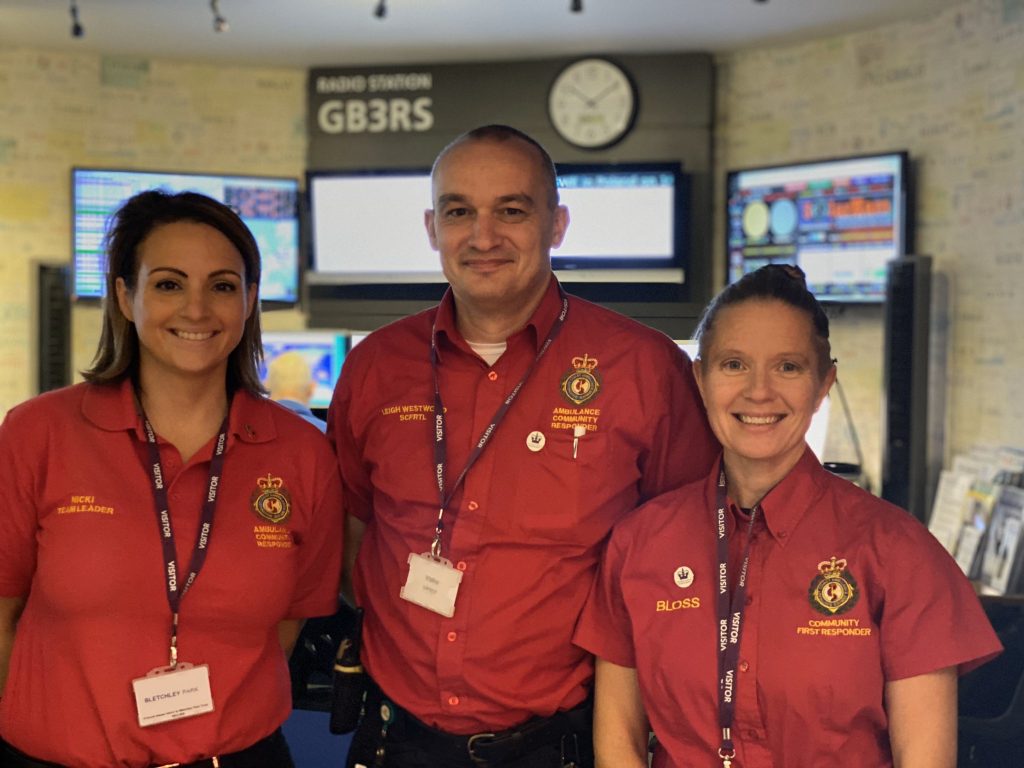 The event was arranged by Paul Devlin from NHS Improvement with NHS England, and the launch of International Community First Responders day was an opportunity to promote and recognise the lifesaving work of voluntary CFR schemes in valuing patient's time.

Originally a day that was created by the Senate in the United States as part of their response to the events of 9/11, the 28 October is now a day for all Community First Responders around the world. For the event two special callsigns were granted by Ofcom, GB1NHS and GB1CFR, replacing the station's usual GB3RS callsign.
Thanks to the Radio Society of Great Britain (RSGB) who run the National Radio Centre at Bletchley Park, the team were able to speak with contacts in the United States, Moldova and Israel as well as to a crew flying in a Boeing 737 in the skies whilst enroute to Albania.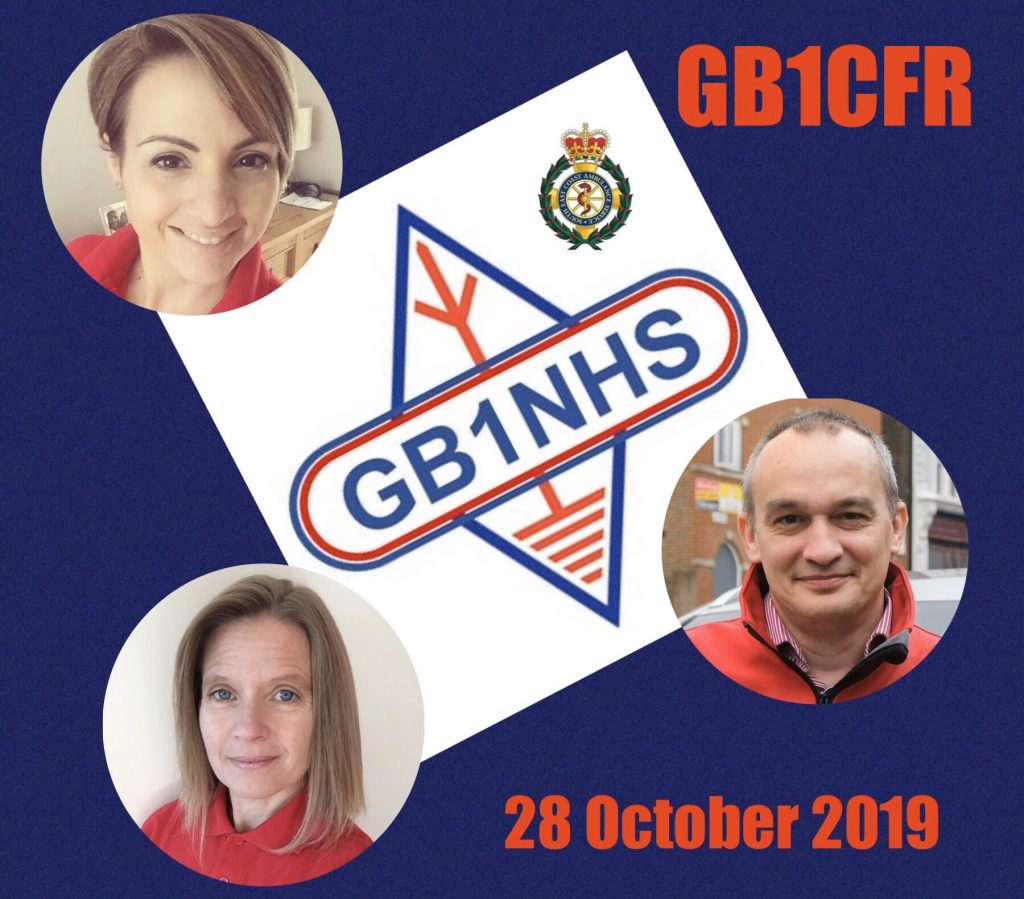 Speaking afterwards, Nicki Pointer the Team Leader for Crowborough CFR said: This was a fantastic opportunity to communicate with people around the world, promoting CFRs and recognising the value to patient's time."
Click the banner below to visit the Bletchley Park website